For Professional Users

For General Contractors

Stone Tools

Tile,Ceramic,Porcelain Tools

Different Segments For Cutting,Grinding Drilling

Polishing Pads/Hand Pads

Diamond Wire

Electroplated Series Products

Vacuum brazed diamond tools

Air tools

power tools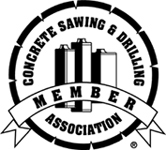 www.Made-in-China.com
Made-in-China.com - China manufacturer directory and product catalog, providing trade leads among China factory, manufacturers, suppliers, exporters, importers, and global buyers. Include machinery products -- solenoid valve,diamond cutting tools,for example.

Open Directory Project
Help build the most comprehensive human-reviewed directory of the web.
Kelly Search
Over two million companies and ten million products
www.chinahand.net
Sources of Chinese things: China handicrafts, food, China traditional food & handicrafts, home decoration, and pictures and gallery.
www.China-Manufacturer-Directory.com
Trade Directory of China products & manufacturers in a wide range of product categories, offering hot products & bussines blog with related industries.

Tool-buy.com
Tool supplier directory and Tool products catalog, providing trade leads among Chinese suppliers and global buyers.